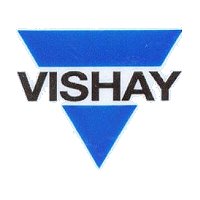 Single Turn and Multi Turn Potentiometers including -
Vishay Spectrol Model 148/149
Features
Conductive plastic element (148)
Smooth feel
High rotational life (148)
Quiet electrical output (148)
Robust construction
Cermet element (149)
Temperature stable (149)
Vishay Spectrol Model 248/249
Based on the highly successful model 148/149 series, the model 248/249 retain the proven high performance characteristics in a more cost-effective package. With its many features, the model 248/249 series is destined to become the first choice when seeking high quality, cost effective panel or P.C.B. mounting potentiometers.

Vishay Spectrol Model 357/358
The model 357 is a 7/8" diameter single turn conductive plastic potentiometer. With its compact size, advanced design technology and versatility in a variety of applications the 357 offers a cost effective solution to your potentiometer requirements. The model 358 is a servo-mounting version of the above available soon.
Vishay Spectrol Model 534
Features
Gold plated terminals
Independent linearity 0.20%
2 Watts @ 70°C
>1,000,000 shaft revolutions
Vishay Spectrol 'Smart sensor' 601-1045
Features
Ratiometric output over 360° range with no dead band
Self-contained package with no external interface electronic circuitry required
High reliability and long life providing over 5,000,000 cycles with radial load up to 200gsms
Reverse polarity protection on board
Absolute Positioning Output
Fast angular response
Sealing to IP54
Low power consumption
Competitive solution to comparable encoders
TRIMMERS
including -
Vishay Spectrol Model 43
Optional features, panel mount, clear lid, alternative adjuster heights. The model 43 is manufactured to the highest international standards, approved to CECC. 41101-801. This product, sealed to 85°C for 1 min. (IEC.68-2-17) has an effective travel of 20 turns nominal and a resistance range of 10 ohms to 2 Megohms.
Vishay Spectrol Model 63
The model 63 cermet trimmer manufactured in Europe is readily available in several pin configurations for top side adjustment and with a choice of knob styles for finger setting. Quick adjustment is achieved with a multifinger wiper and the standard resistance range is between 10 Ohms and 2 Megohms with a tolerance ±10%. This sealed (IEC 68-2-17) single turn trimmer is continuing to provide excellent performance as the industry standard across a broad spectrum of applications.
Vishay Spectrol Model 64
The model 64 cermet trimmer incorporates improved design features making it one of the most advanced components of its type available in Europe. Giving maximum versatility with a choice of five pin styles and top or side adjustment. Available from 10 ohms to 2 Megohms, the model 64 has 25 turns nominal travel and a resistance tolerance of ±10%. Significant design features include the use of two Chevron sealing rings on the shaft, for more consistent torque and improved adjustability and flame retardant housing. A precious metal wiper significantly improves long term stability, making it particularly suitable for telecommunication applications.
Vishay Spectrol Model 75
The model 75 offers a range of features to meet today's demanding reliability standards. Environmental and performance testing to MIL-Std-202 and MIL-R-22097 ensures high quality levels are maintained. This very competitive product, which exhibits excellent setability characteristics, is available in three standard pin styles for top or side adjustment and resistance range between 10 ohms - 2 Megohms with a tolerance of ±10%.
Turn Counting Dials including -
Vishay Spectrol Model 11
Vishay Spectrol Model 15
Vishay Spectrol Model 16
Vishay Spectrol Model 21
Also
Clarostat sensors.
Potentiometers.
Encoders.
To find out more about these and other Vishay products, or to order, contact our experienced sales team for personal, professional service. More information and data sheets also available from the Vishay website.